Relying on the promptings of the Holy Spirit, "Prayers for the Catholic Church" was formed by lay Catholics of Western New York as means to take action in response to the clerical sex abuse scandal in the Diocese of Buffalo and throughout the world. We believe our premise is simple, yet powerful – we gather to participate in Catholic Mass and communal public prayer.
Through participation in Mass, Catholics receive both the Word of God and the Body of the Lord. The Word of God is proclaimed through the Spirit-inspired Old Testament and the Gospels and Letters of the Apostles. The Body of the Lord is manifested in the Holy Eucharist, the source and summit of the Catholic life.
Through communal public prayer, we express to the world our unity with God and each other. We pray to strengthen the faith of all Catholics, which can be challenged and compromised during this time of crisis in the Church. We also ask forgiveness from God and mankind for the wrongdoings perpetrated towards others, and for our Church and each other, as we face the challenges of daily life. We specifically pray to Mary, the mother of our Savior, Jesus Christ, through the Holy Rosary. In praying the Rosary we not only acknowledge Mary's special role in our salvation history and ask her to pray for us now and at the time of our death, but we meditate on the mysteries of the life of her son, Jesus.
The Prayers for the Catholic Church group has gathered for 12:05 P.M. Mass at St. Louis Church and prayer outside the Diocese of Buffalo Catholic Center every Thursday since the beginning of fall 2018. We see the Catholic Center, the Diocesan "headquarters", as the focal point of the current crisis, and thus we pray that the people and activities within maintain true to their mission of serving God and His people.
Please visit our website often as content is added and changed regularly based on your feedback.
Find us on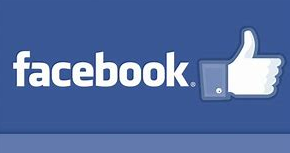 at
https://www.facebook.com/groups/2253155108233759/